CEO Technologies is headquartered out of College Station, Texas. We are a team of individuals from all walks of life that were brought together for our passion of technology. Awards are just the cherry on top, but our real mission is to provide a customer experience like no other. Whether it is providing the fastest fiber speeds or custom wiring your home or business, CEO has the most experience to handle all of your technology needs. CEO has spent the past several years assembling an extensive fiber network throughout Bryan/College Station. Service is now available to offer Gigabit speeds to thousands of homes and businesses.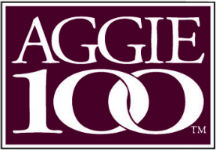 Aggie 100
The Aggie 100 honors the 100 fastest growing companies worldwide that are Aggie-owned or led. Recipients must meet strict criteria such as but not limited to, operating within the Aggie Code of Honor. CEO Technologies has been honored to be a regular recipient of this award since 2015.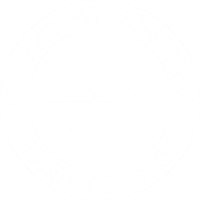 CEO Technologies Makes the Inc. 5000
As one of the fastest growing companies in America, CEO Technologies has been honored to make the list of Inc. 5000 two years running.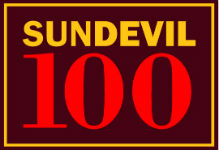 CEO Technologies makes the Sundevil 100
The Sun Devil 100 honors the top 100 ASU led companies worldwide that exhibit entrepreneurial spirit, innovation, and growth. CEO Technologies is proud to be a recipient for this award 4 years running.
Technology never stops and neither do we!
Headquartered in Central Texas, CEO Technologies provides internet service throughout the state as a registered CLEC (competitive local exchange carrier).  Large and small businesses throughout the United States trust CEO Technologies with their managed IT support and installation service needs. We are your one-stop shop for all technology services such as High-Speed Internet, Managed IT Services, Phone Systems, Security Monitoring, and much more.
Learn why businesses are switching to the technology experts!
HIGH SPEED INTERNET
CEO Technologies provides affordable High Speed Internet to the Brazos Valley and surrounding areas. Call us today to learn what package fits your needs.
MSP SERVICES
IT can be confusing. CEO Technologies makes the business of protecting your business simple. Call us today to find out how we can make your business run effectively.
PHONE SERVICES
Whether in the office or remote, our Elevate Phone System, seamlessly integrates all your communication tools – desktop phones, mobile phones, and computers – into one manageable solution oriented around your needs and workstyles.
SECURITY MONITORING
Protect your home & business with 24/7 Security Monitoring, state-of-the-art Burglar and Fire systems, Video Surveillance, and Access Control that goes the extra mile to keep you aware and in control — from anywhere.
CEO Technologies has worked hard to provide the best possible services to our customers. As a result, we have acquired several companies with the same culture. We all believe in creating a positive customer experience like no other. Explore CEO Technologies family of companies.
Deftech AV
We bring the finest audio, video, and home technology to our clients with a level of customer service that is second to none. Satisfied customers have enabled us to grow steadily while gaining an unmatched reputation for integrity and service. We invite you to browse our website, learn about us, and become part of the High Definition Technologies family.
Crosspoint Data Center
Crosspoint Data is a full service datacenter securely located in College Station, Texas in the Crosspoint Technology Campus. If you want to lower your IT cost, solve major issues, protect data, or implement a business continuity solution, Crosspoint Data is your solution.
East Texas Broadband
East Texas Broadband provides high speed wireless Internet access to Palestine and the surrounding communities. Home or business, old or new, we can be your Wireless Internet Service Provider. By utilizing the latest wireless technology, we can provide service to areas that were previously unable to receive high speed internet access.To find out more, click below.
Nalcom Wireless
Nalcom Wireless Communications began operations in 2001 with the goal of always providing quality products and services to our customers. Our combined 100 + years experience in the communication industry places us a step above our competitors when it comes to solving critical communication issues. Click the link below to learn more.